Our Story
Capital Auto Group began its relationship with the Saskatchewan Roughriders Football Club in the 1990s when Capital GMC Buick Cadillac, in partnership with General Motors Canada, began supplying vehicles to the Riders' management and coaching staff. A decade later, Capital Ford Lincoln and Ford of Canada began supplying the same service. In 2014, after the establishment of the Capital Auto Mall in northwest Regina, Capital assumed sole responsibility for supplying vehicles to the team, and the partnership took the name Capitalville. Today, Capitalville is proudly the official vehicle supplier of Rider Nation.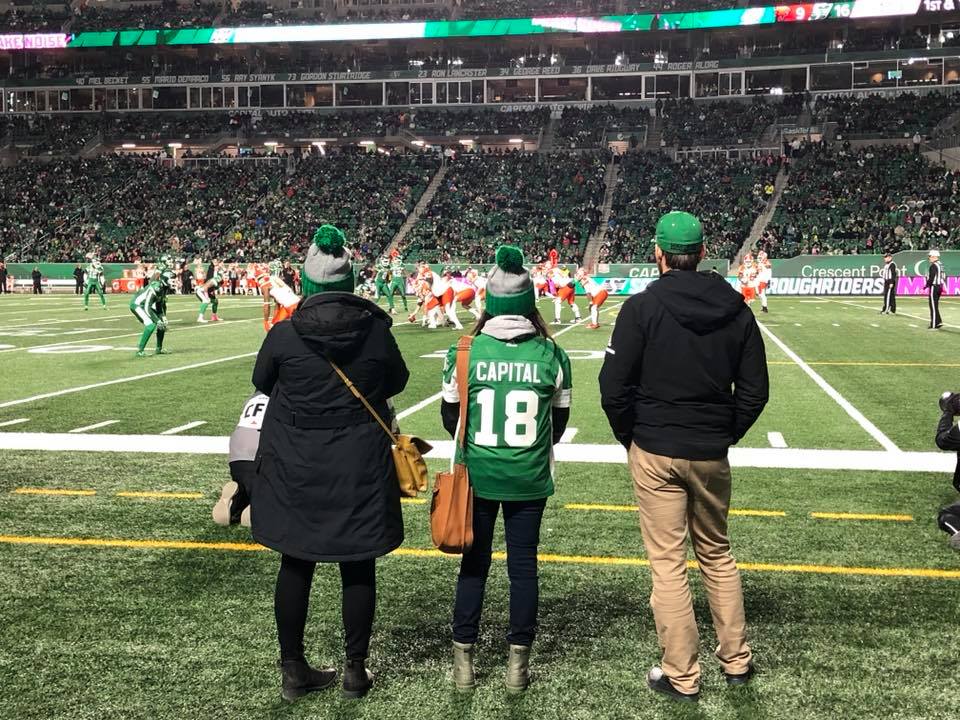 Founding Partners
In 2016, the Capitalville played a significant part during the Saskatchewan Roughriders Farewell Season, helping to close an important chapter in the franchise's history. Now Capital will help open the next chapter as one of twelve founding partners of the new Mosaic Stadium. Upon the announcement of the partnership, company President Bruce Axelson said the following,
When Steve approached us and suggested the founding member opportunity for us, we thought through it with our management team and recognised several things. Number one, that the Riders are an absolutely rich tradition in our community, and in the province, and are very meaningful to lots of people […] and, of course, the new stadium is gonna bring a whole new light to that, so we're very excited to be a part of it. […] Let's get the stadium up, and get the team on the field, and go kick some ass.
It hardly needs to be said that the Roughriders are integral to the fabric of the community, and that community involvement is integral to the Capital Auto Group. Consequently, the decision to support building the new Mosaic Stadium was an easy one. When doors opened for the first regular season home game on July 1, 2017, Capital played a small part in an important chapter of Saskatchewan's football and entertainment history.